Beskar Chef: Bantha Blue Butter Cookies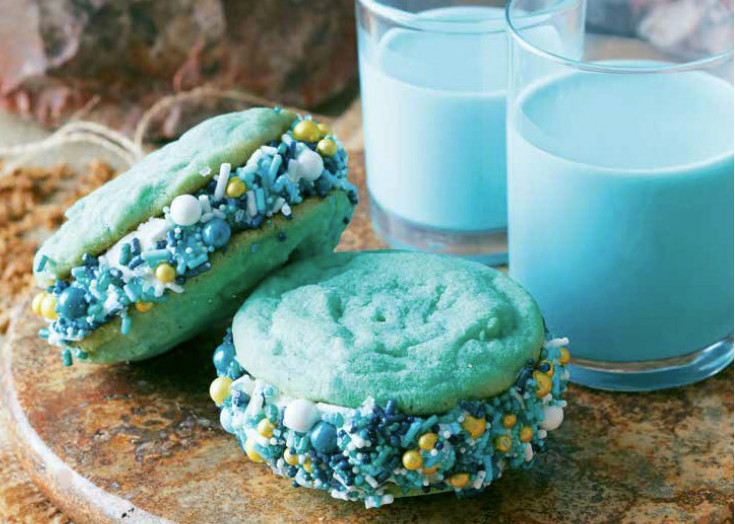 Happy Monster Joy and I have a Christmas tradition of getting each other "something to wear, something to read, something you want, something you need", so this year, after our trip to Galaxy's Edge in Disney World, she bought me some Star Wars-themed cookbooks. This inspired me to do a cook-through in the style of Julie and Julia, except instead of Mastering the Art of French Cooking, I will be starting my journey with Star Wars: Galactic Baking. Inspired by the over-the-top Japanese cooking show Iron Chef and The Mandalorian, I will be dubbing this series "Beskar Chef".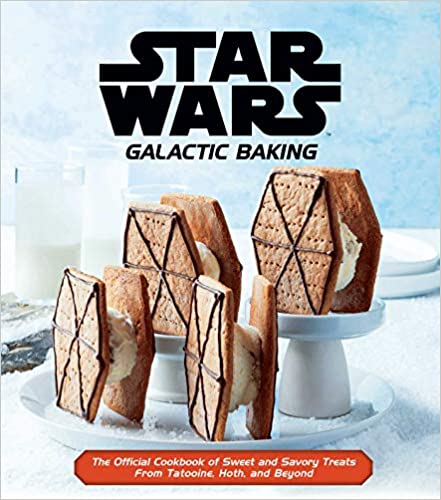 The first recipe in the book is Bantha Blue Butter Cookies, which, on careful examination of the recipe, proved to be a pair of blue-dyed sugar cookies sandwiching birthday-cake ice cream with colorful sprinkles on the outside. Thematically, they are supposed to be a treat on Tattooine, using blue bantha milk to produce a frozen treat for hot desert days.
Since I'm trying to use up some pantry items, I made mine with monkfruit sweetener and a 75/25 mix of all-purpose and blanched almond flour. The almond flour definitely affected the cookie shape, and my blue dye was a little too purple, but they came out pretty well in appearance with an extra 5 minutes in the oven.
Taste-wise, these were delicious. The birthday cake ice cream worked really well with the sugar cookie, although keeping them frozen meant that the cookie was a bit on the tough side. The shape didn't help – I think flattening the cookies out more would have improved my outcome. Still, a great start to the Beskar Chef project.