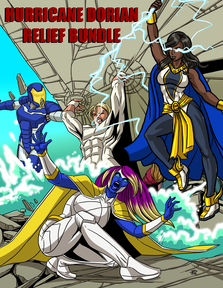 Happy Monster Press is participating in the Hurricane Dorian Charity RPG bundle! Get $200 of RPG goodness for only $25, and the proceeds go to the Red Cross relief efforts in the US and the Bahamas. Get it here!
​The #SavageWorlds #RIFTS heroes take on the Federation of Magic at the Southeast Fortress and find the Seal of Solomon! Featuring Bob, Jung Soo, Brendan, Frank, Ron, and Frankie of the Roll20 gang. #TTRPG #RPG #SWADE
In this Episode, Scott talks about the history and future of Happy Monster Press!