Chase Decks and Sales!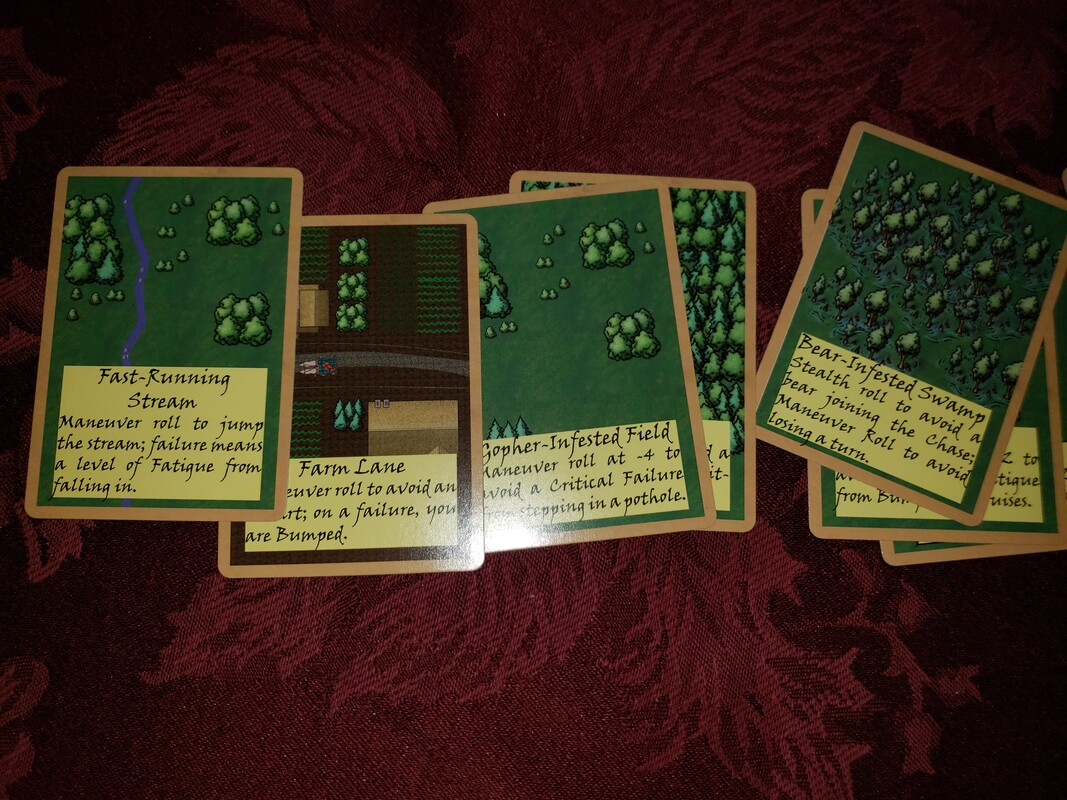 It's a busy week on DriveThruRPG for Happy Monster Press! First off, we've published two new products – Chase Decks for Rural and (pre-modern) Urban environments. One of the big changes in the new Savage Worlds Adventure Edition is a complete new set of Chase rules. In the new rules, players maneuver on a row or array of cards, with the suit of the card representing potential complications. The complications themselves are generic in the core rules, of course, so, as part of the Kickstarter for Legion of Liberty: Superheroes of 1776 (coming to DriveThruRPG this Fall!), we created two Chase Decks.
Each card has a custom complication to replace the standard core rules. In a city, you might be dodging a beer wagon or running through a tavern and persuading the patrons to let you through – and delay your pursuers. In the countryside, you might be slowed by a freshly-plowed field or crash into a bear-infested swamp. Both the Urban and the Rural Chase Decks are available now on DriveThruRPG, in both digital and print formats – and the digital is free with a print copy. Digital content includes individual graphics files for each card for use on Virtual Tabletops as well!

For fantasy fans, Happy Monster's Children of the Apocalypse setting is now on sale for just $7.49 in digital format at DriveThruRPG. Play a complete Plot Point Campaign and challenge the gods on a twisted future version of our Earth!