Aether is Coming!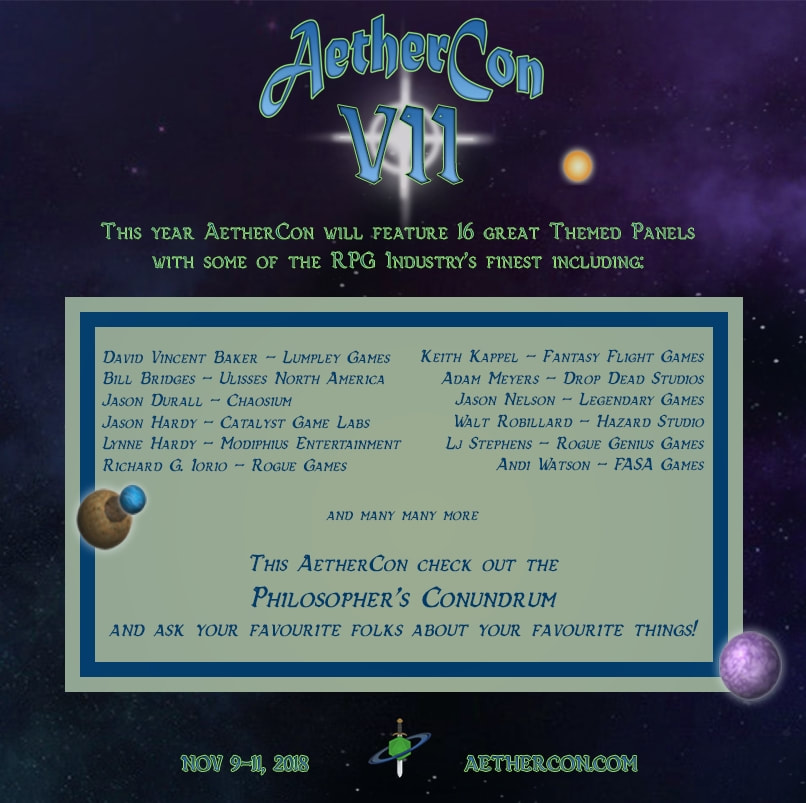 Aethercon VII is coming up in just over a week and a half! Aethercon is an online RPG convention – join from anywhere, play from anywhere – and best of all, it's free!
I'll be there for four different events:
November 9, 4PM EST – Live Industry Q&A – it's an AMA with me to talk all things Happy Monster Press, including the current Savage Worlds Adventure Edition Kickstarter, adapting your favorite fiction into settings, and the upcoming Legion of Liberty: Superheroes of 1776!
November 9, 7PM EST – The Battle of Salem – like the sound of Legion of Liberty? Give it a try with the introductory adventure, the Battle of Salem! Free Paul Revere from house arrest in Boston and participate in the battle that starts the American Revolution – as a superhero!
November 10, 9AM EST – Those Who Would Be Gods – explore the Children of the Apocalypse setting! In a twisted future Earth, mysterious creatures are appearing and terrorizing your home city – why? And who is behind these attacks?
November 11, 1:30PM EST – Four on the Floor and Six in the Chamber – discuss post-apocalyptic settings with David Vincent Baker of Lumpley Games, Ross Wilkin of Spilled Ale Studios, and Richard Coates of Shiny Games.
For fans of Savage Worlds, there are six other games running during Aethercon, as well as many games in other systems. Sign up for events here! I still have spaces available for my games, and there are definitely some for other games as well.